Turquoise Hologram Ballet Skirt with Necklace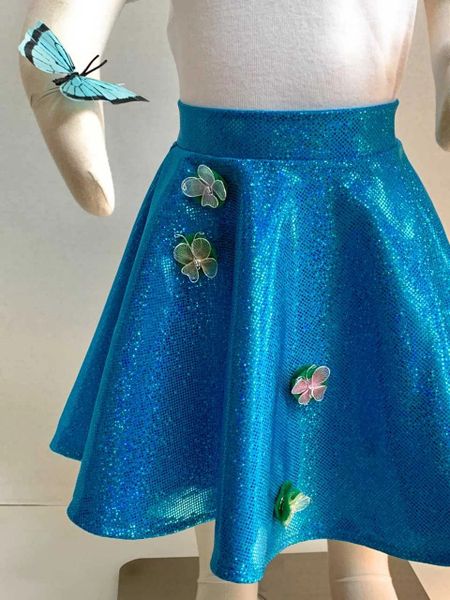 Turquoise Hologram Ballet Skirt with Necklace
THE ENTIRE SNAPABLES LINE IS CREATED AND OFFERED BY ME, SAIAH SMALLS. I'M A COLLEGE STUDENT AT MONTCLAIR STATE UNIVERSITY. SNAPABLES HELPS ME FINANCE MY SCHOOLING. THANKS FOR YOUR SUPPORT!!  

SNAPABLES Ballet Skirts with matching Necklace are finally here! We take hologram Spandex and sew a skirt. Then we glue emoji's to snaps and press 4 receiving snaps into the garment. And there you have a SNAPABLE, adorable Ballet Skirt with exchangeable mini toys. 4 emojis, 1 large and 3 small bugs plus 4 netting butterflies come with each one. 4 toys total can be snapped on to each skirt. Once completed we pack everything happily into a clear Chinese takeout container to make giving this gift ever so easy and fun. We make each garment individually and all toys will vary, especially the bugs. Placement of the snaps on the skirts will also vary, we really make one by one and take our time giving each piece it's individual look. The Necklace is a simple denim strip with 3 snaps. Girls love them to play with, count and trade them or exchange and share after ballet class. Available in sizes 3-11 with a stretchy waistband; please SCROLL down to our size chart and measure your kids before ordering. Our chart is given in inches to make it easy on everybody. More available SNAPABLES toys are listed separately to your children's delight. Made with much love and a smile on our faces by Yvonne and your Warmables team in Jersey City.
Size Chart:
first measurement is the total waist, second measurement is the total lenght of the skirt.
3: 20" waist, 10 " length
5: 22" waist, 11 " lenght
7: 24" waist, 12 " lenght
9: 26" waist, 13" lenght
11: 28" waist, 14" lenght
Care Instructions
100% cotton
remove SNAPABLE toys, machine wash cold and dry.
Returns

We do accept returns of unused items. Please contact us for return authorization. No shipping will be refunded. Please see our size chart to ensure you are ordering the right size. We are a small family run business and we are trying to keep our and therefore your cost as low as we can on all products on our website. Thank you!
Featured Products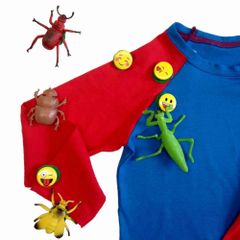 SOLD OUT
$29.00