Dry Eye Compresses, multi color 6 -pack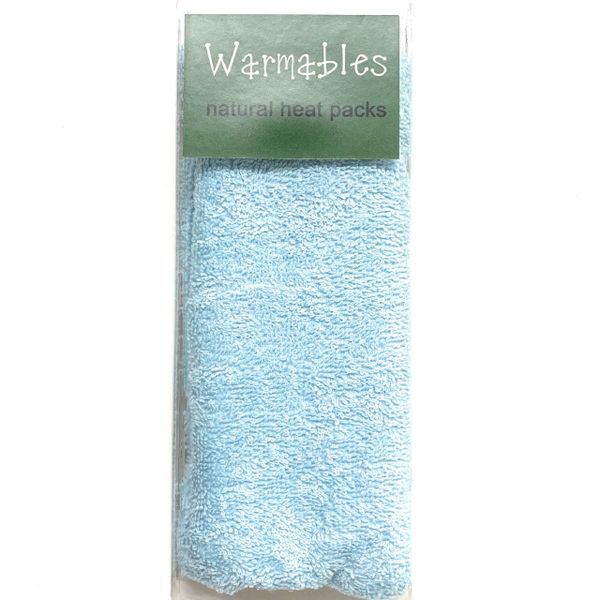 Dry Eye Compresses, multi color 6 -pack
Each order contains 6 individually packaged eye pillows. 2 sky, 2 lavender, 2 navy. Boxed in attractive clam shells with instructions.  The packs are a great alternative to the hot water compress used to treat dry eye symptoms. When warmed, the cherry pits release a comforting, moist (yet dry to the touch) heat that will allow the oils in your eye lid to warm up and therefore increase the tear flow. Many of our customers who suffer from Meibomian gland dysfunction report that their use of eye drops decreased significantly after treatment. The eye mask is also simpler to warm compress as no water is involved. Also used to treat Headaches, Migraines or simply to relax with. 
Materials Used/ Care
Warmables SPA-ME packs can be heated in the microwave of stored in the freezer for cooling effects. Heat in microwave for a minute, add time if needed. Shake in between intervals. Do not overheat as the cherry pits will burn. For a gentle cooling simply store in plastic bag in your freezer. Wash entire pack as it is, dry in open air. Made of 100% cotton, filled with cherry pits from Michigan. Add a drop of your favorite essential oil to create instant aromatherapy.
Returns
We gladly offer a full refund for unused SPA-ME products. Should you have changed your mind and do not want the pack anymore please contact us at info@warmables.com or call 201 860 0050 to authorize a refund/return.
Featured Products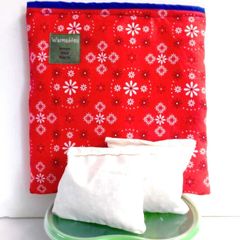 Large Lunch Kit, red bandana
$25.95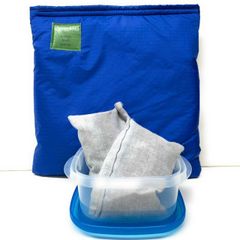 Small Lunch Kit, smart blue
$25.95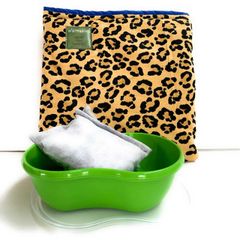 Large Lunch Kit, leopard
$25.95