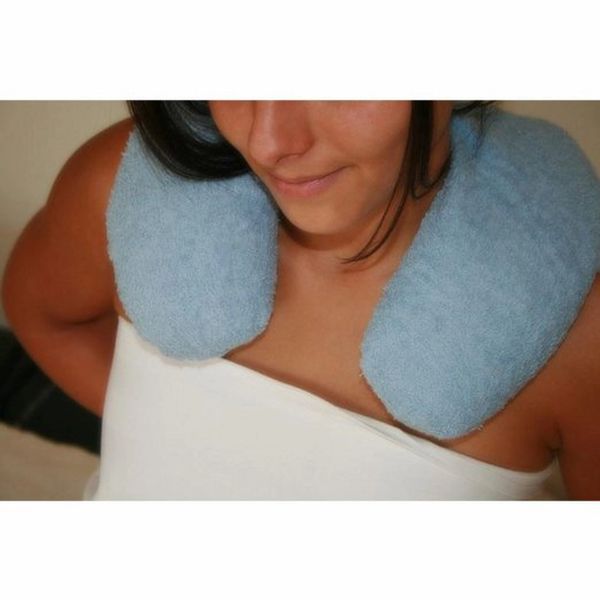 Neck Hugger
This horseshoe shaped heat pillow is filled with 2 lbs. of cherry pits. Soothes a cramped neck, loosens tension and releases sinus congestion if used with mint or eucalyptus oil. Aids pain relief for chronic as well as pain due to neck injury. Used WIDELY by customers who suffer from serious neck injuries. Heat your pillow up before you get into the car or while sitting at your desk. Use it at home as an instant SPA-ME pack and add a drop of your favorite essential oil to enhance your relaxing and rejuvenating moments. Each shipment includes use & care instructions.
Materials Used/ Care
Warmables SPA-ME packs can be heated in the microwave of stored in the freezer for cooling effects. Heat in microwave for a minute, add time if needed. Shake in between intervals. Do not overheat as the cherry pits will burn. For a gentle cooling simply store in plastic bag in your freezer. Wash entire pack as it is, dry in open air. Made of 100% cotton, filled with cherry pits from Michigan.
Returns
We gladly offer a full refund for unused SPA-ME products. Should you have changed your mind and do not want the pack anymore please contact us at info@warmables.com or call 201 860 0050 to authorize a refund/return.
Featured Products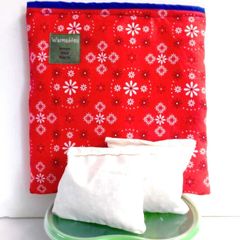 Large Lunch Kit, red bandana
$25.95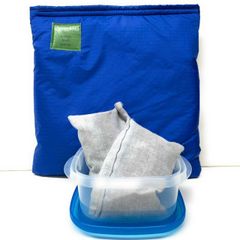 Small Lunch Kit, smart blue
$25.95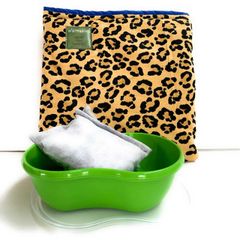 Large Lunch Kit, leopard
$25.95