Large Lunch Kit, red bandana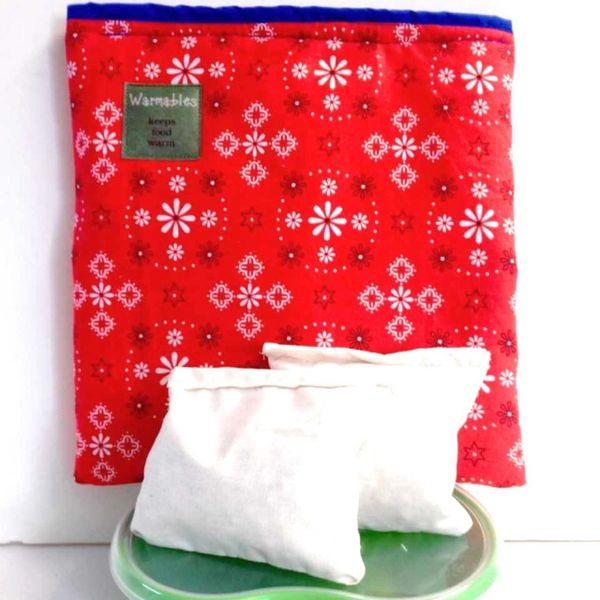 Large Lunch Kit, red bandana
Food Warmer Sleeve 
Food Warmer Sleeve keeps meals warm like a thermos

 

Great for kid's school lunches, the office, college, travel

 

Eat healthier, stay fit, save money, bring food

 

Great for individuals with dietary restrictions, food allergies, picky eaters, people on a budget or without microwave at work

 

Manufactured in the USA using highest quality materials

 
Warmables Adult lunch box kits keep food warm for long periods of time. Warm time depends on food type, outside temperature and lunch box used along with the kit. The larger sets come with our warming sleeve (10x10"), a food storage container that holds 26 oz of food and measures approx. 6x4x2". Also included are 2 small natural heat packs which get microwaved. Detailed instructions come with each shipment. Food Warming Sleeves are used in combination with your insulated lunch box. 

Materials Used/ Care
Natural, unbleached cotton, mylar, nylon, polyester. Wipe with damp cloth or machine wash. Lay flat to dry. DO NOT IRON OR PUT INTO MICROWAVE.
Returns
Please e-mail us at info@warmables.com or call 201 860 0050.
Featured Products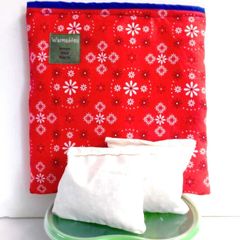 Large Lunch Kit, red bandana
$25.95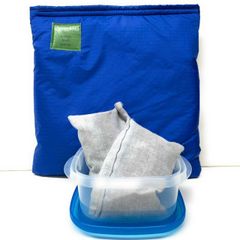 Small Lunch Kit, smart blue
$25.95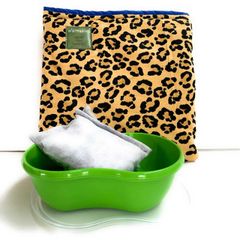 Large Lunch Kit, leopard
$25.95