Back Log Natural Heat Pack, red bandana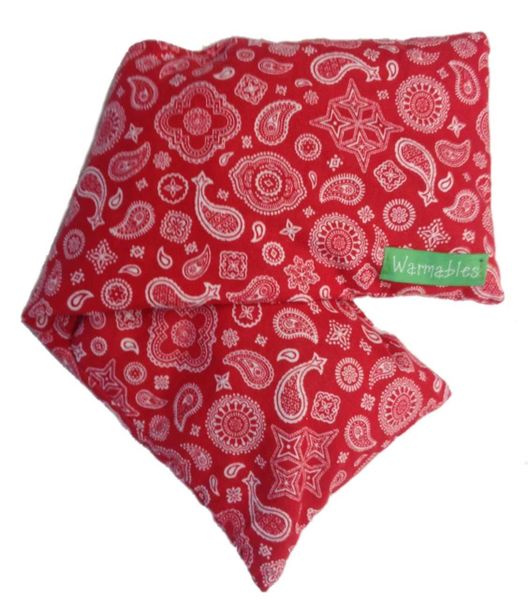 Back Log Natural Heat Pack, red bandana
The SPA-ME Back Log is long enough (17") to drape along your spine or across your lower back. Provides instant relief from a long day in the garden or any chronic back pain. Roll your feet over it for an invigorating foot massage. The pack is a wonderful help to cool down feverish babies or elderly people as it gives off a mild, gentle cooling effect when stored in freezer. Helpful heat treatment for chronic back pain, Fibro, R/A, fever treatment, menstrual cramps, sports injuries, headaches, migraines. Each shipment includes use & care instructions. Add a drop of your favorite essential oil to create instant aromatherapy. 
Warmables SPA-ME packs can be heated in the microwave of stored in the freezer for cooling effects. Heat in microwave for a minute, add time if needed. Shake in between intervals. Do not overheat as the cherry pits will burn. For a gentle cooling simply store in plastic bag in your freezer. Wash entire pack as it is, dry in open air. Made of 100% cotton, filled with cherry pits from Michigan. 
Returns 
We gladly offer a full refund for unused SPA-ME products. Should you have changed your mind and do not want the pack anymore please contact us at info@warmables.com or call 201 860 0050 to authorize a refund/return.
Featured Products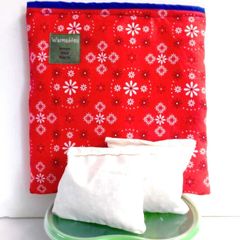 Large Lunch Kit, red bandana
$25.95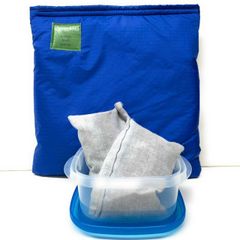 Small Lunch Kit, smart blue
$25.95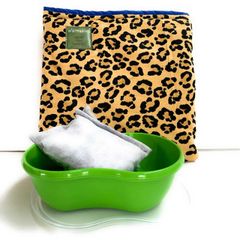 Large Lunch Kit, leopard
$25.95